Pencil-to-Pencil is a weekly livestream which explores the world of comics, animation, illustration, and all forms of narrative storytelling.
Each episode hosts Mike Manley, Jamar Nicholas, and Steve Conley engage in candid in-depth conversations on art, techniques and experiences with fellow professionals from all over the fields of publishing and entertainment.
Mike Manley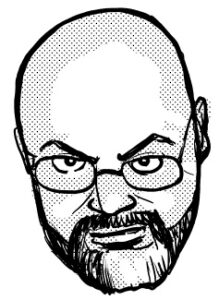 Michael is an award-winning and 30 year veteran of comics, animation and illustration. Michael has worked for Marvel Comics, (Darkhawk),DC Comics,(Batman and Shazam) Disney (Kim Possible, Tarzan), Cartoon Network (Samurai Jack, Batman, Superman, Batman Beyond, Venture Bros) Michael currently draws the syndicated comic strips, The Phantom and Judge Parker.
Michael is the creator and editor of the multi-Eisner Award nominated Draw! Magazine, the professional "How-to" magazine on comics and animation.
Michael has also been teaching drawing, Illustration, animation and painting classes for over 15 at years at the University of the Arts, PCAD, DCAD and The Pennsylvania Academy of the Fine Arts where he graduated with an MFA in painting.
Michael is an avid plein air and figurative painter and heads a local group of painters, The Philadelphia Plein Air Painters.
You can see more of his work at:
www.imdb.com/name/nm0542595/
drawman.blogspot.com
michaelcolemanley.com
mrzomdish.tumblr.com/
Jamar Nicholas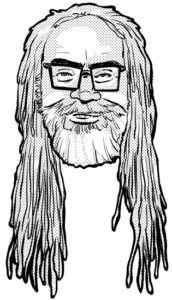 Jamar is an award-winning, Philadelphia-based artist and educator. He has taught and lectured on the topic of comics creation at numerous institutions, dedicating his career to empowering young people to create their own cartoons and comics, helping them realize the power of visual narrative.
He is also a writer and columnist for DRAW! Magazine, the How-To source for comic book and animation professionals, and was a host of the COMIC BOOK DINER podcast, focusing on the business of comics.
Some of his works include adapting and illustrating Geoffrey Canada's Fist Stick Knife Gun; full-color comic strip, Detective Boogaloo: Hip-Hop Cop, that was serialized in the US Metro newspapers (Philadelphia, NYC and Boston); and Leon: Protector of the Playground.
You can see more of his work at:
jamarnicholas.weebly.com/
Steve Conley
Steve is the writer and artist of the acclaimed fantasy webcomic The Middle Age. The Middle Age has been honored with Best Webcomic nominations in the Eisner Awards, Ringo Awards and the National Cartoonist Society's Reuben Awards.
Steve's previous webcomic projects includes Astounding Space Thrills, Socks and Barney, and Bloop.
His print comics projects include Star Trek: Year Four (IDW), Michael Chabon's Amazing Adventures of the Escapist (Dark Horse Comics), JLA-Z (DC Comics) and my own The Middle Age and Astounding Space Thrills. He's also produced cover art for comics including Teenage Mutant Ninja Turtles, Adventure Time, Fionna & Cake, Mighty Morphin Power Rangers, and others.
You can see more of his work at:
middleagecomic.com/
Bret Blevins
Pencil-to_pencil co-founder
In 1981 Bret began a decade of working almost exclusively for Marvel Comics on many of their most famous characters, including; Spiderman, Wolverine, The X-Men, The Hulk, Captain America, Thor, Daredevil, Dr. Strange, The Fantastic Four, The New Mutants, Sheena, Ghost Rider, Conan, Solomon Kane, The Inhumans, the Punisher and many others such as Sleepwalker, Clive Barker's Nightbreed, The Bozz Chronicles, Cloak and Dagger, The Trouble with Girls, The Destroyer, Terror Inc. and various licensed properties, including graphic novel length adaptations of the films The Dark Crystal, Indiana Jones and the Last Crusade, Krull and The Last Starfighter.
Moving primarily to DC in 1993, Bret drew Batman, Superman, Supergirl, Starman, and the Vigilante, and along the way drew Star Wars, Tarzan, John Carter of Mars and Bettie Page for Dark Horse.
A 146 page graphic of novel of Brian Jacques' Redwall illustrated by Bret was published by Philomel Books in 2007.
In the mid 1990's Bret began working for Warner Bros animation and won two Emmy awards while creating storyboards for the acclaimed Batman, Superman, Batman Beyond, Justice League, Static, Batman Brave and Bold and Ben 10 cartoons.
For Disney Bret has drawn storyboards for Tarzan and Atlantis, and copious artwork for various other Disney projects; Pirates of the Caribbean, The Scarecrow of Romney Marsh, Tinkerbell, Toy Story, Tron, and Wreck-it-Ralph.
In addition to other miscellaneous advertising and illustration work, Bret is always busy drawing and painting from life, writing instructional articles for DRAW! magazine and occasionally teaching.
You can see more of his work at:
www.bretblevins.com/
Our Thanks!
Original music and audio production assistance provided by Dave Manley
www.davemanleymusic.com Web development and Pencil to Pencil logo by Steve Conley
steveconley.com